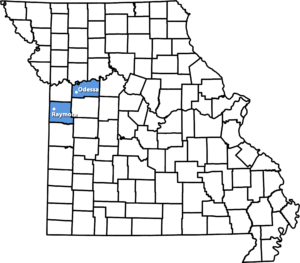 About the Area- Dual Placement
Odessa, Missouri in Lafayette County offers the best of both worlds with a calm, quiet lifestyle,and easy acces to I-70 and Kansas City. The City of Odessa has many parks, playgrounds, and recreational activities available for residents including the City Reservoir with its 90-acre lake for fishing and boating, as well as Dyer Park with the Aquatic Center, baseball diamonds and basketball courts, and Lake Venita.
Raymore, Missouri in Cass County is a fast-growing community located 20 miles south of Downtown Kansas City.
Click here to download the information flyer for this internship location.
1. Individual, Couples, Group, and Family Therapy with children, adolescents, and adults
a. Team consists of LPCs, LCSWs, and Psychologists
2. Crisis and Triage Services 3. Psychological Assessment 4. Psychiatric/Medication Management 5. Federally Qualified Health Center (FQHC) 6. Dialectical Behavior Therapy (DBT)
a. Adult group
b. Consultation group
7. Substance Use Disorcer Treatment
a. Group and Indiividual Treatment programs
b. Consultation group
c. CSTAR
8. Community Based Behavioral Services and Support
a. Integrated Health Specialists work with adults and children in the community